Integrated Analytics and Investment Platform for all
Create code-free algorithmic trading strategies and invest in institutional-grade investment opportunities - all in one place.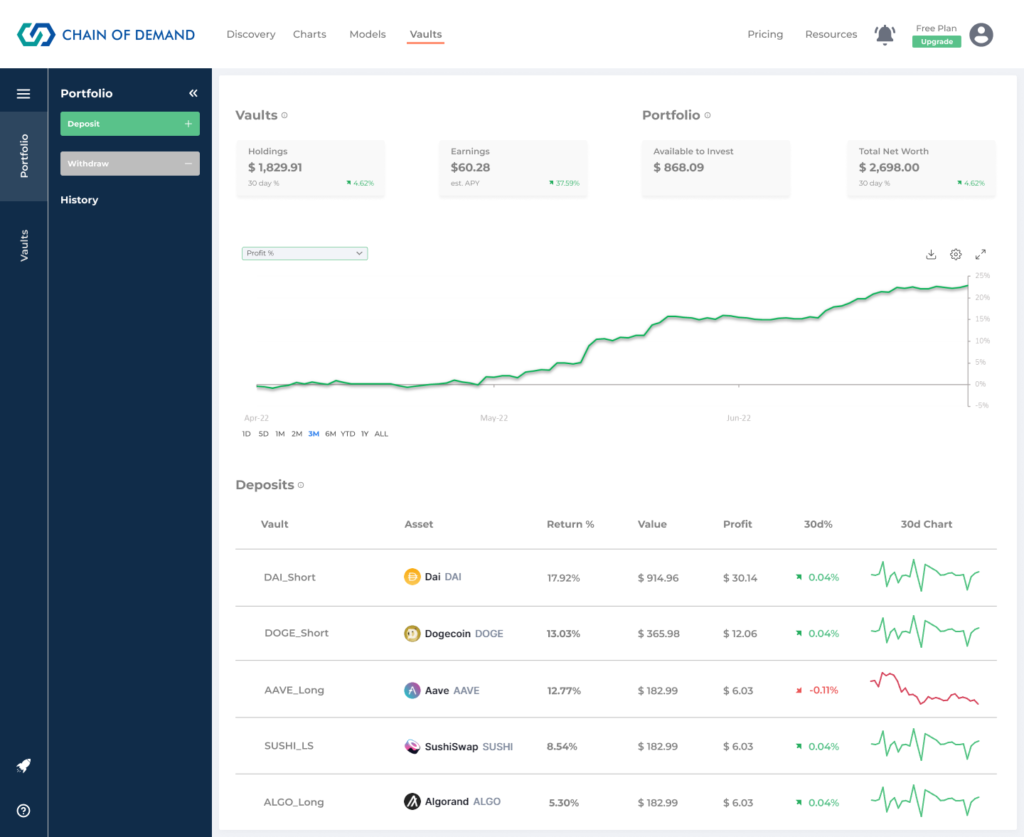 Turn your trading ideas into profitable strategies
Discover investment and trading insights with our visual analytics tools and datasets.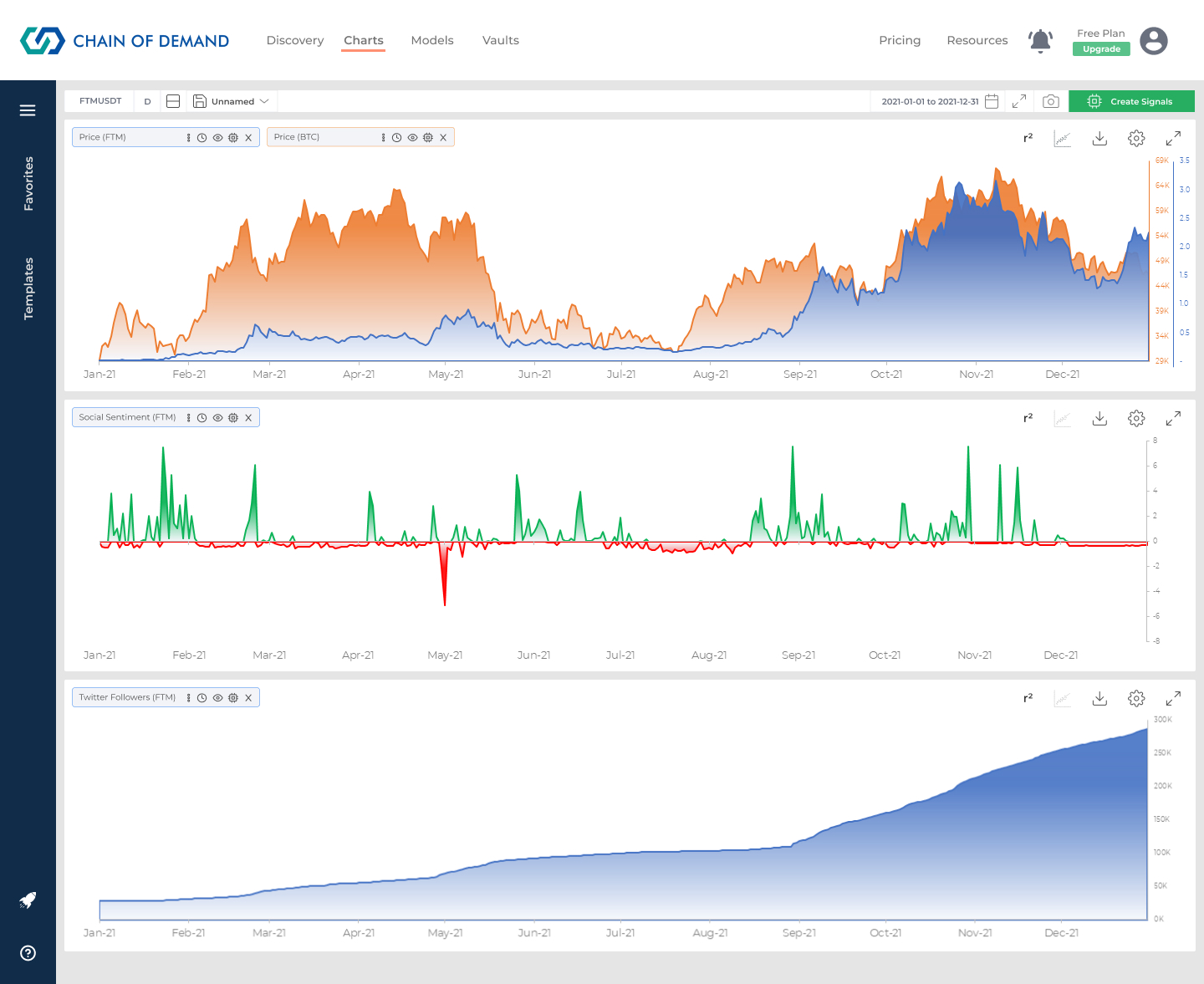 With just 1-click, you can turn raw data into rolling correlations & scatter plots with best-fit lines.
Analyze data across multiple asset classes to ensure that you're seeing the full picture.
Create AI prediction models and test strategies in minutes.
Create your own AI price prediction models without having to write a single line of code.
We will execute your trades for you 24/7 so you won't have to lose any sleep worrying about your trades.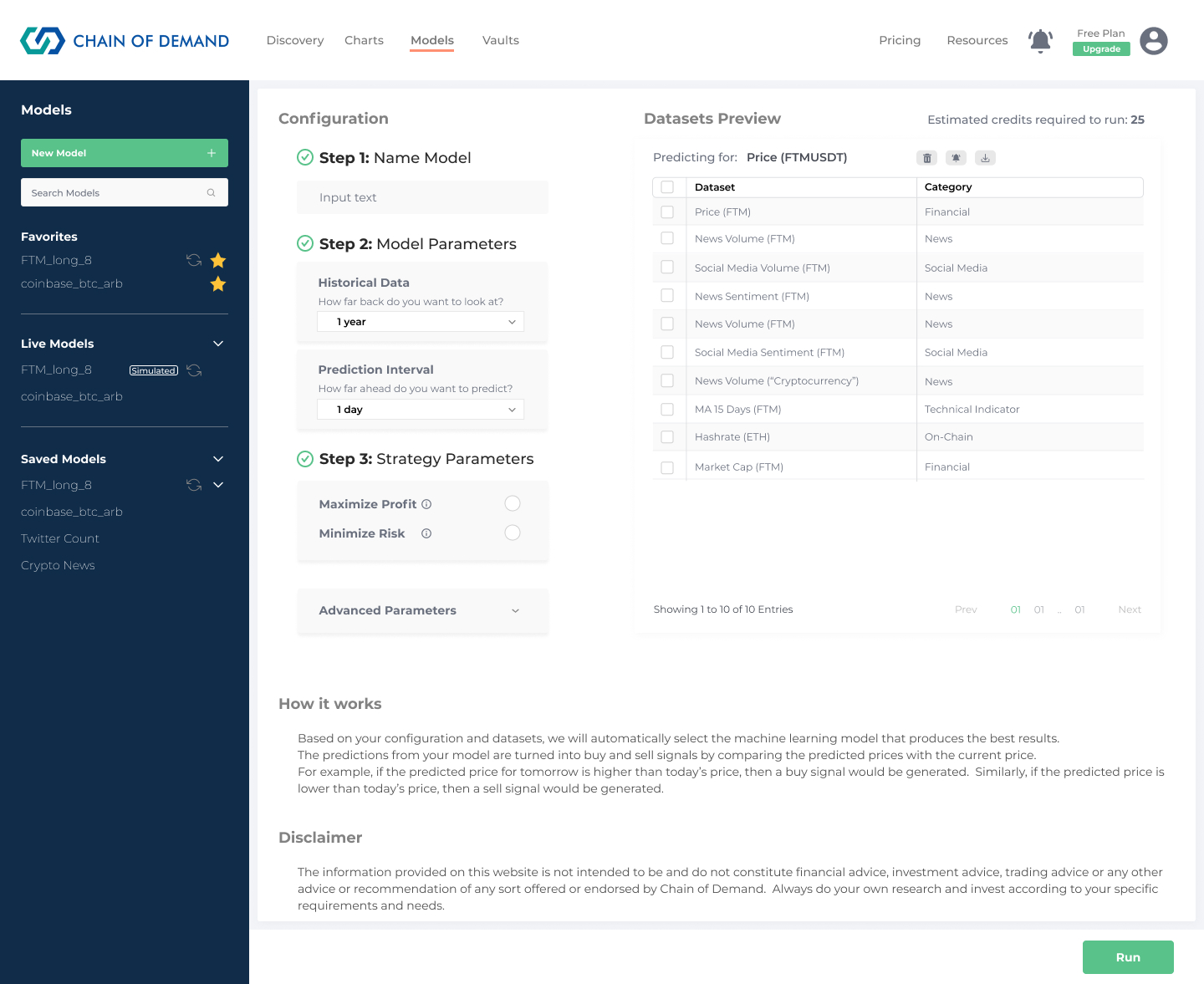 Create and invest in profitable vaults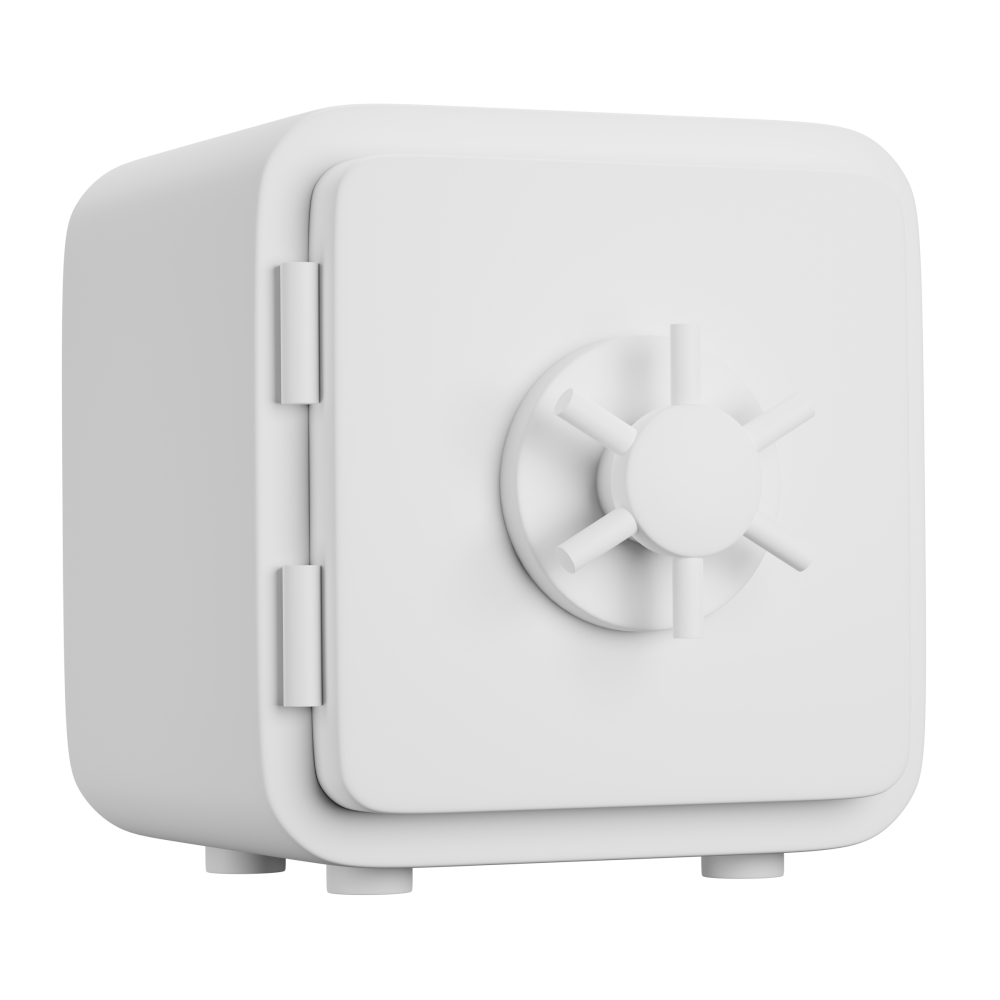 Turn your profitable strategies into investable vaults
Submit your profitable & tested strategy to get funded, and get rewarded for superior performance.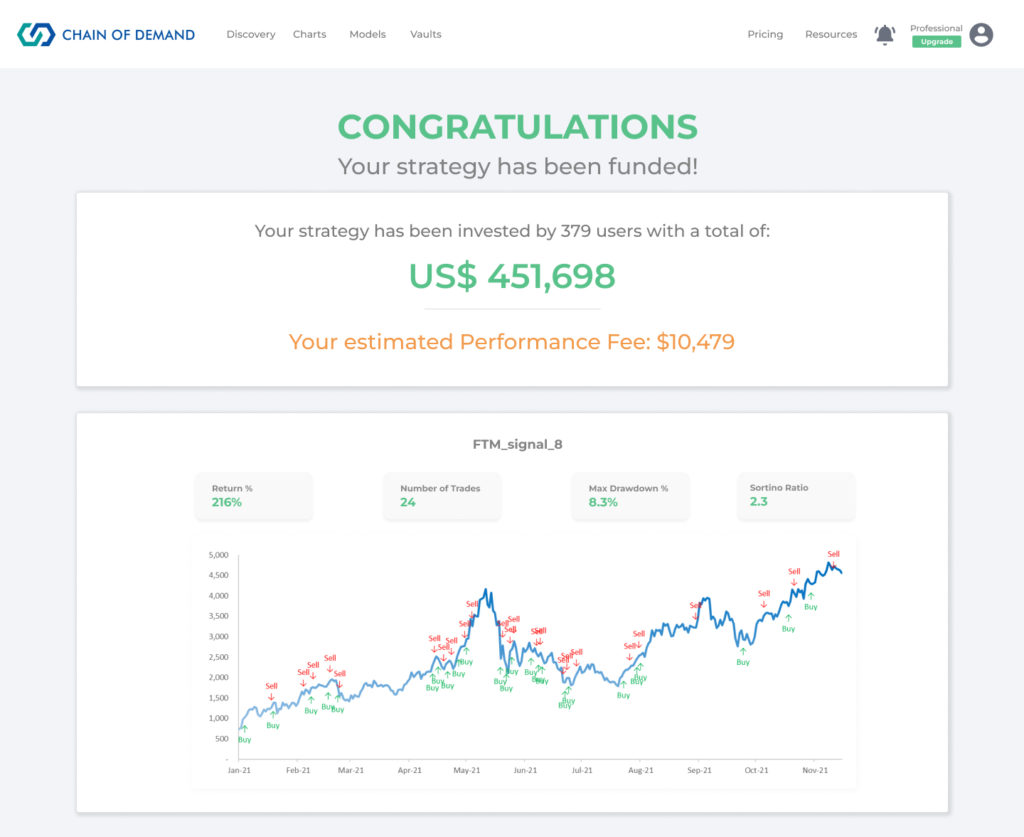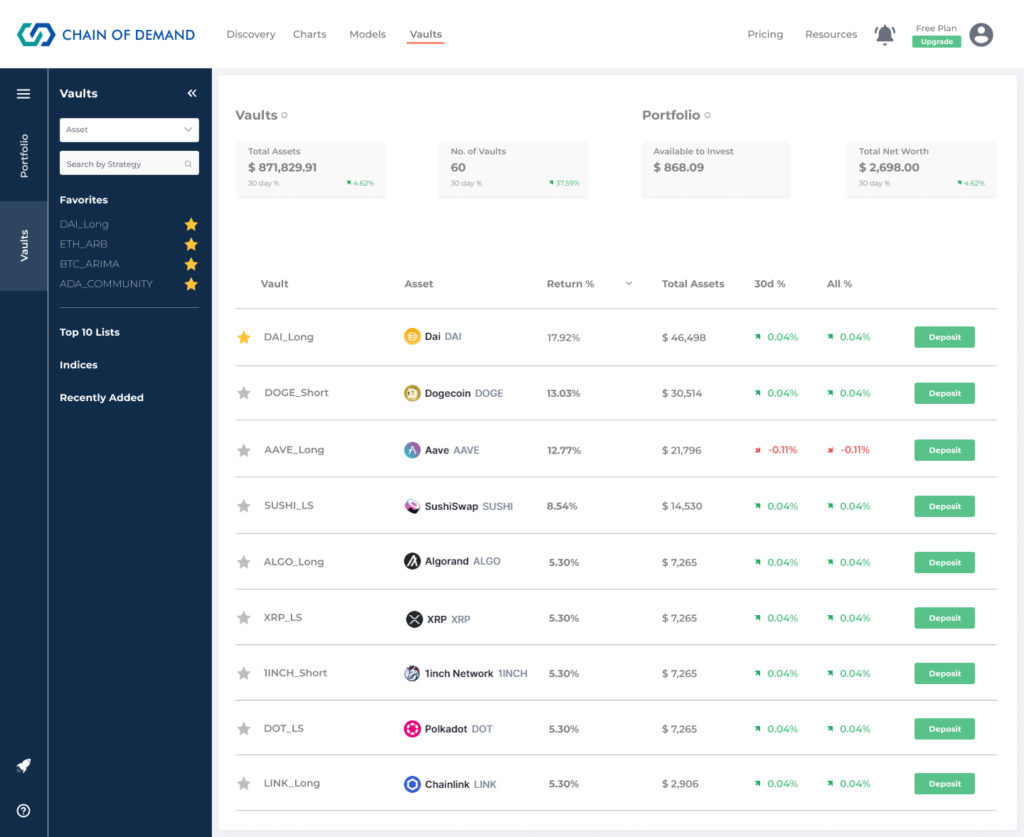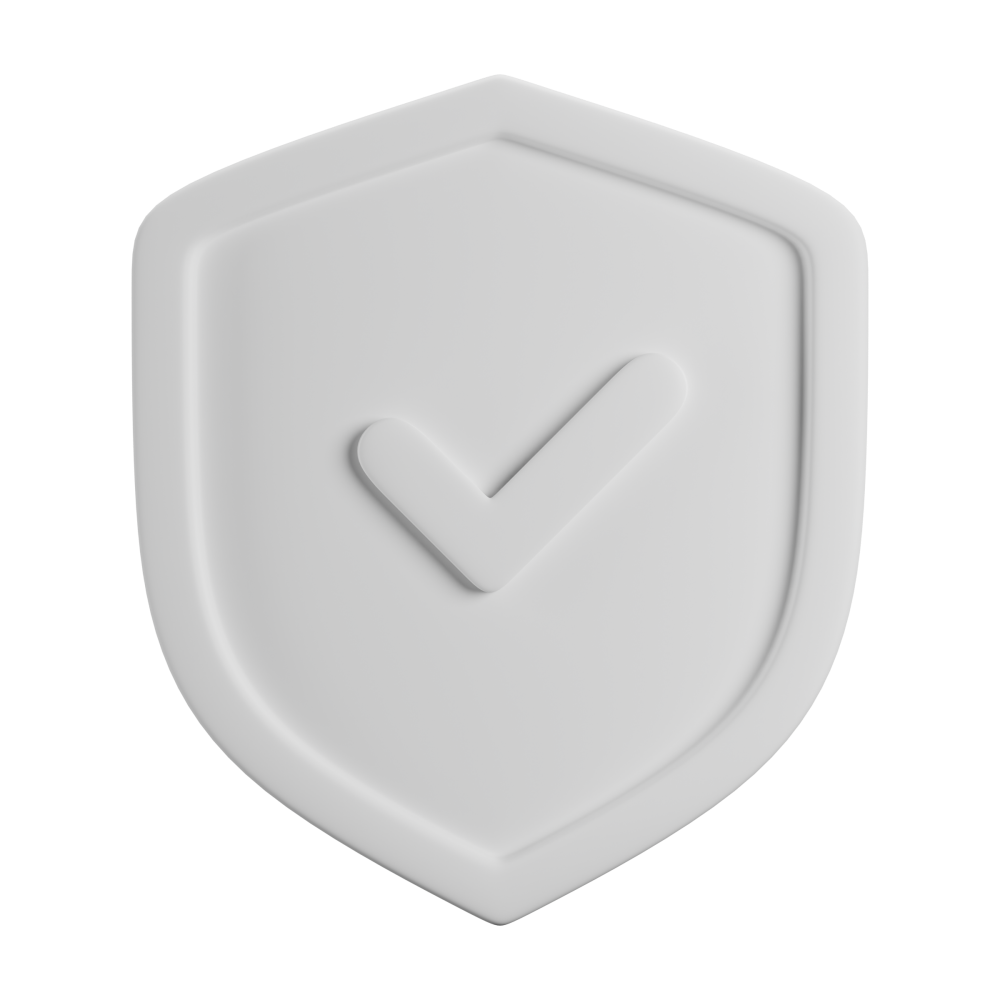 Invest into vetted & profitable strategies created by experts
Browse vaults with proven and vetted track records to earn additional income.